New MGM program allows students to get credit for working
Work experience can be used for elective credits in high school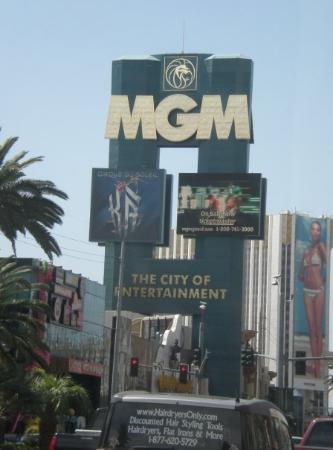 Through a new partnership, CCSD high school students can earn credit while working at MGM Resorts properties. According to a news release, the new program creates "an important link between the school district and Nevada's largest employer and addresses the labor shortage across the valley." 
CCSD students will earn 1/2 elective credit for each documented 270 hours of work. Elective credits can be earned for work during any of the fall, spring or summer semesters. While CCSD has offered students work experience credits for years, the MGM partnership has additional benefits. After six months of employment, all MGM Resorts employees, including those enrolled in the CCSD work credit program, are eligible to apply for the MGM College Opportunity Program. 
This program, according to MGM Resorts, offers online education through all NSHE schools, free of charge for all credit hours. 
"This program is a great way for students to get their foot in the door and start a career with MGM Resorts," Wanda Gispert-Smith, the company's vice president of talent and workforce development, said in a press release announcing the program. "It is our hope that these students stay and grow with us." 
As long as the students stay employed with the company, they are eligible to receive free college tuition or tuition reimbursement. The MGM Resorts Work Credit Program prioritizes seasonal pool positions, including lifeguards and pool attendants, according to the company. MGM hopes the program will help address the labor shortage across the valley while also providing work experience to local students. 
"Our students deserve every advantage we can provide them, and simultaneously attending school, working, and earning free college tuition is a recipe for student development and success," Superintendent Dr. Jesus Jara said in a media release.
Students who are interested in this or any other work experience credits should see their school counselor.