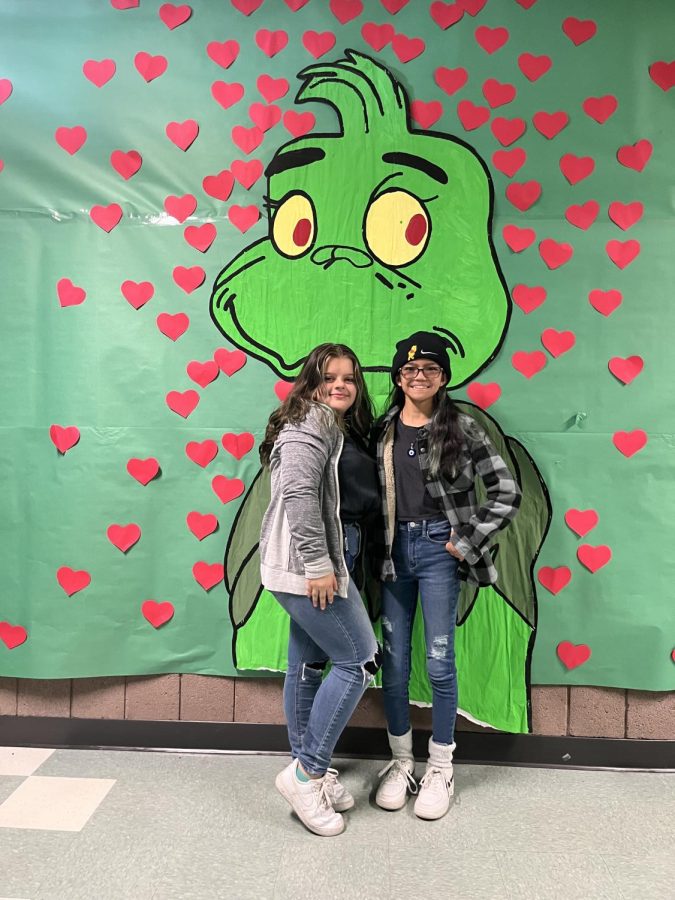 Skyhawks celebrate Christmas early with spirit week
Christmas is now starting to come closer and quicker than ever imagined. From Dec. 5-9, Silverado High School held another spirit week with dress-up days and an assembly right before the week final exams came across all Skyhawks.
The assembly was held on Friday, Dec. 9 to announce the winter sports. There were some mini-games included as well with the cheerleaders and dancers performing their Christmas-themed routines.
The dress-up days included Monday, PJ Day; Tuesday, Adam Sandler Day; Wednesday, White Out and Bring a Blanket Day; Thursday, Mismatch Day; Friday, Heat Miser V. Snow Miser.
Multiple students had dressed up during the week bringing excitement for holiday cheer.
As two students and an English claimed that spirit week was fun to do before Christmas.
"I think it was better than the last," freshman Sophia Narloch said.
The last spirit week was homecoming.
Christmas holiday cheer is being spread.
"I think that spirit week was great, it really brought the Christmas spirit," sophomore Lilliana Matthews said.
Even teachers got into the spirit.
"It was fun, it's fun to dress up. Especially pajama day," English teacher, Mrs. Howe said.
The dress-up days that I did were PJ Day, White Out + Bring a Blanket, and Heat Miser V. Snow Miser. For Heat V. Snow, I dressed up in blue for Snow Miser since I did not have any colors to represent the heat miser. 
This spirit week was amazing and very fun to even attend along with friends. Christmas brings much joy to kids since it's all about spending time with family and opening presents! This specific holiday is even my favorite to celebrate. I wish all the Skyhawks a very truly Merry Christmas and a happy new year. May you all have good luck with your exams, and enjoy the 2-week break while it lasts!