'Wonder Woman 1984' offers new nemeses
Reviewer says movie fun, but mediocre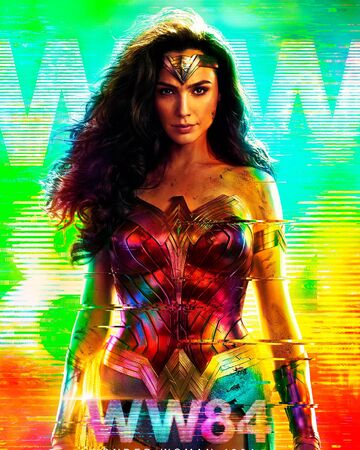 In this anticipated film, our favorite super heroine comes back to the screens in an action-packed sequel. After years have gone by from the aftermath of "Wonder Woman,"  Diana Prince (played by Gal Gadot) now lives in Washington DC with a new archaeologist job, spending life alone without her love Steve Trevor (played by Chris Pine). Diana copes with her losses by fighting crime on a day-to-day basis.
While building new hobbies and relationships, she also comes across another archaeologist named Dr. Barbara Minerva (played by Kristen Wigg). Minerva is subtly hilarious in this film, but feels overshadowed by Diana's beauty and elegance. All the attention that Diana gets is what Barbara really craves.
As an archaeologist, Dr. Minerva comes across a magical rock that makes all your wishes come true. So what does Barbara wish for? Well, certainly every woman wants to be irresistible to everyone. In this film, Wigg's character goes from a geeky innocent woman to an anti-hero and then to the villain Cheetah.
Personally, I really underestimated Wiggs' acting abilities because I've only seen her in comedies. However,  she nailed the intensity of this role and managed to keep the humor intact. I wish we could have seen more of Cheetah. This was one of Wonder Woman's main arch-enemies in the comics.
We are also introduced to another familiar actor who plays Maxwell Lord and the Mandalorian, Pedro Pascal. Drowning in debt with the oil companies, Maxwell is searching for a  way to turn his financial situation around. No matter who or what gets in his way, he wants all the power in the world. In this film, Maxwell is the antagonist who is after the rock that makes wishes come true. Once he eventually gets the rock, he wishes to be the one who fulfills everyone's desires with true power, but he is also consumed by all the darkness and consequences that rock contains. I think Pedro did a mediocre job at being the "bad guy," but I wanted a little more so we could've seen what Diana was really up against. 
With the world in turmoil, it is up to Diana to stop Maxwell from taking over the world with his wishes. But the kicker in this film is that Diana actually makes a wish for herself. As strong as she is, she has a decision to make–to either keep her wish or save the world. Gal Gadot will always be the best Wonder Woman in my opinion. She inspires me to feel empowered in myself and fight for the people I love.
Overall, this movie was pretty average when I saw this in theaters. I went in thinking that it would exceed my expectations since they had more time to edit due to the pandemic. It was an average superhero movie, however, with the typical plot and not as many surprises as I was hoping for. I would rate this movie a 6 out of 10, although I was excited that I got to see my favorite superhero come back on the screen to kick some butt.